Senior O'MAthalon Winners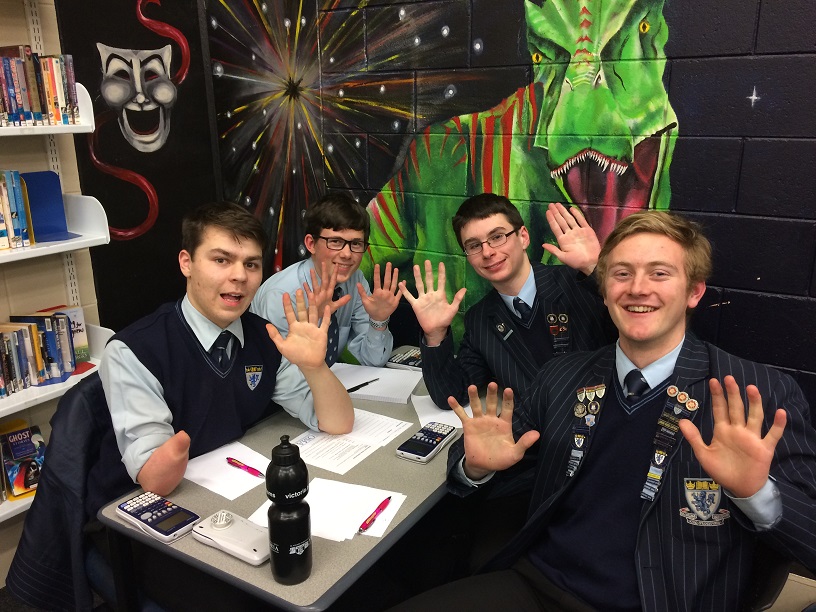 The 2019 NumberWorks'nWords Senior O'MAthalon was held on August 22nd at Logan Park High School.
King's High entered three teams to defend the title won last year; Aniwaniwa (Paddy Borthwick, Jay Alderson-Muir, Duncan Roff, and Matthew Wong), Don't Drink and Derive (Aslan Goodwin, James Young, Quin Aicken-Davies, and Colin Tilson) and 35 Fingers (Corey Symon, Frazer Clarke, Samuel Blackwood and George Bates). 
The competition was tight. 35 Fingers gained first place and the other two teams performed admirably. Congratulations to the winning team and thanks to OMA and NumberWorks'nWords for hosting a fun, exciting and well-run competition.