Rector's Welcome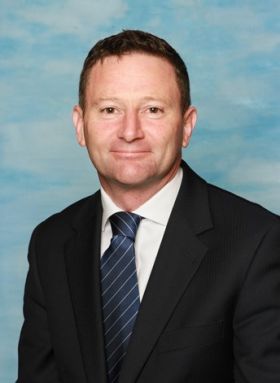 It's a huge privilege to have been appointed the next Rector of this fine school, and to be
given the opportunity to develop the many strengths and points of difference that the
school and its community proudly possess. For me, it will be continuing my work in Boys'
Education to get young men ready, willing and able to grasp their future with confidence,
capability, and the personal values of good men in the making.

In my view, New Zealand will always need good men who will take responsibility as men of
conscience and character. We, as a school, have a vital part to play in this calling as
specialists in understanding and responding to the particular needs of young men.

To excel each day, our boys need high expectations, structure, focus, discipline, active and
varied learning, good pastoral support, and a strong academic and co-curricular programme.
These are already key elements of a King's Education, and as such, are testimony to the
impressive work done by Dan Reddiex and the hard-working staff and army of volunteers
and advocates supporting the school. These elements have also been enhanced by the
influence of respected former Headmaster of Wellington College, Roger Moses, who has
been at the helm in Term 2 to give generously of his time and expertise. I thank Roger for
all that he's done this term for King's.

When we get it right, so our boys can get it right, each of them finds friendship, belonging,
excellence, and a feeling of connection with the school and his mates and teachers. This can
last a lifetime. Our young men have the capacity to do so many admirable things. Our role
is to help them to find, understand, develop, and express what is worthy.
Nick McIvor
Rector