Rector's Welcome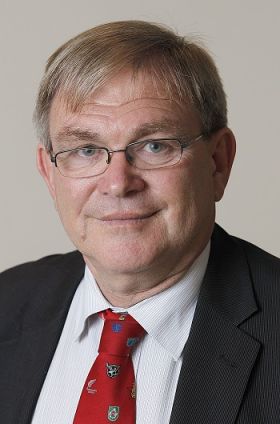 As your Interim Rector, it give me great pleasure to extend a warm welcome back for Term 2.
I have been deeply impressed already by the friendliness of the staff, the warmth of the students and the obvious pride that the community has in this great school.  During the term, I am very keen to meet as many students and parents as possible and look forward to attending many extra-curricular activities, both sporting and cultural.
Mr Nick McIvor, the current Rector of Timaru Boys' High School, has been appointed as Mr Reddiex's successor and he is an outstanding choice.  I know him well from my time at Wellington College and he will insist on maintaining the excellent standards that obviously underpin the spectacular academic, sporting and cultural success of King's High School.
Roger Moses ONZM
Interim Rector
---
Our single sex school has catered for the all round educational needs of boys from Dunedin and beyond for over 80 years.
The school has a proud record of academic achievement, sporting success and cultural excellence.
At King's High School we are committed to Building Men for Life by encouraging and challenging them to strive for personal excellence in all their pursuits. High standards and expectations are reinforced through the traditional values that are modeled, taught and expected.
A quality, committed staff ensures that all aspects of the school's life remain energetic and all boys are presented with a wide range of opportunities that reflect their interests and abilities.
King's High School is a place that is enjoyed by staff, students and the greater community.