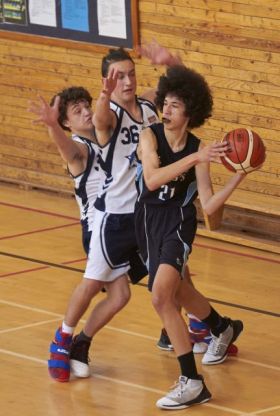 For those wishing to excel in this sport, the King's High School Basketball Programme offers each the opportunity to develop his abilities with additional training and support with a renowned coach.
The Academy is led by Mr Alf Arlidge.  Alf has over twenty years coaching experience, ranging from the Otago Nuggets to Otago Age Group and Development teams.  Mr Sam Fielding and Mr Nic Sullivan also lead two training sessions after school each week. 
The goals of the programme are:
To foster an environment where each student can develop his technical skills.
To nurture and develop the values of team work and camaraderie.
To enable students to understand the wider issues of the game.
The programme will include:
Nutrition and Food Diary
Physical Conditioning
Mental Skills Training
Recovery Protocols
Performance Strategic Planning
For more information contact: