The course is practically based with some theory. It is based around the overall development of the player, (ie Hauora) involving some class based work as well as nutrition, performance, coaching and refereeing.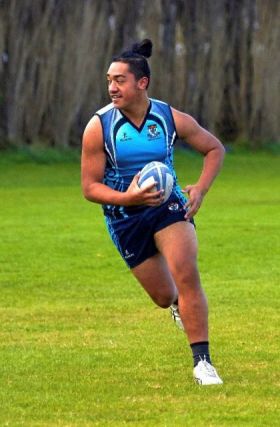 Application to the programme is open to all Year 9 and 10 students who play for a King's Junior Touch Team.
The Touch Sports Performance Programme has a number of specific goals. These include: 
To foster an environment where boys are able to identify their personal strengths and weaknesses and develop individual skills to a level of excellence;
To enable students the opportunity to gain touch refereeing qualifications through Otago Touch and;
To nurture and develop students who show talent and potential in Touch.
Discipline
Boys are expected to show high levels of commitment to the programme and adhere to an acceptable level of attendance, behaviour, dress and performance both in the programme and all other aspects of their schooling. They are expected to catch up on any classroom work missed because of their participation in the programme. Failure to do so will mean removal from the sports performance programme.
Reporting
At the end of Term 4 each student in the programme will be given an individual assessment listing strengths and skill development areas. Also his attitude, effort and organisation during the programme will be assessed.
Cost
The cost is set at approximately $50.00 and is for a full year.  This covers course costs, equipment use and uniform hire.  In certain cases scholarships can cover these.