Hockey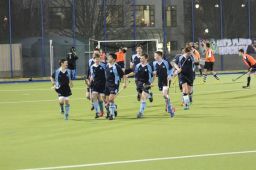 The Hockey Academy provides a fantastic opportunity for our young hockey players to come under the tutelage of one of the best coaches in the country.
Dave Ross is a staff member at the school, a former NZ representative, current NZ Junior Blacksticks assistant coach and Southern men's National League Coach.  There are few who can match his credentials or understanding of the game. 
The aims of the Academy are to:
Improve basic skills;
Learn the most advanced techniques as used by current internationals;
Develop a better tactical appreciation of how to play hockey.
Duration
The Academy runs all year during period 5 on Friday (during Assembly time).
Cost
There are no costs incurred as the academy is run on-site on our all weather playing surface.