NZ Zealand Schools' Barbarian Team Squad 2020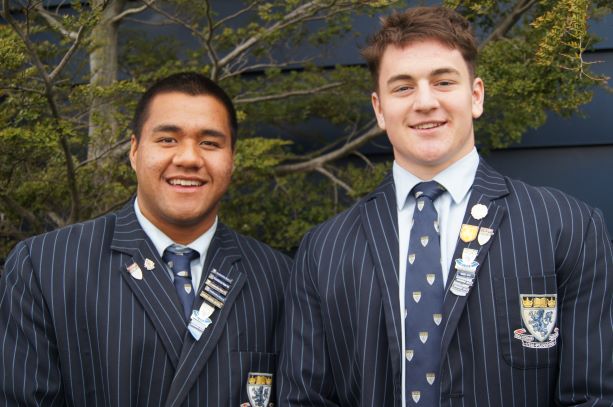 Congratulations to Steve Salelea (left) and Rohan Wingham (right) who were selected in the New Zealand Barbarian Under 18 Squad.  
The players will assemble in Hamilton over the school holidays and form two teams named after New Zealand and Barbarian Rugby legends Andy Haden and Alan Whetton.
The teams will be coached by Mark Hammett and Tom Coventry as they prepare for a one-off fixture on Friday 9 October.
Excellent reward for these young men and all the best for a great game!