Australian Maths Competition 2020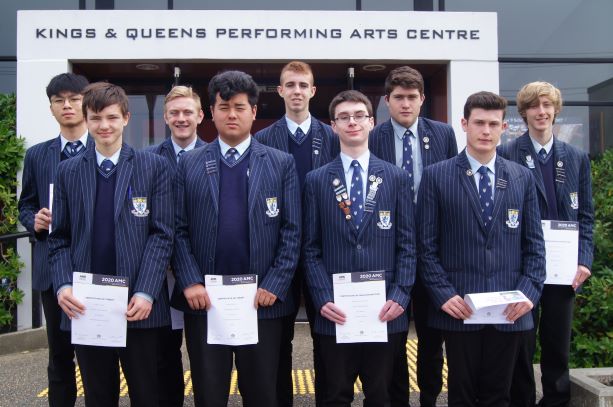 Credit award is given to those in the top 50%, Distinction to those in the top 25% and the students in the top 5% are awarded a High Distinction. 
600,000 students sit this examination.
King's High School student results for 2020:
High Distinction: George Bates, Samuel Blackwood
Distinction: Bailey Wills, Scott Butler-Pollock

Credit: Thomas Bowen, Mike Court, Radin Vajedi, Kane Chang, Max West, Mark Pham
Fantastic achievement by these King's men.