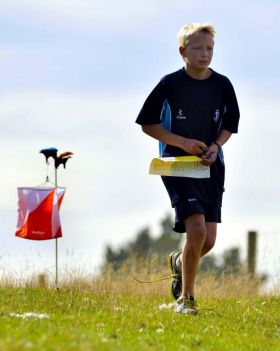 Orienteering is a map based course where runners try to be the fastest around a marked course in the quickest possible time using a map and compass.  This sport involves a combination of fitness and intelligence.
Competitions
At the start of the school year, there is a series of school events on Wednesday nights which cater for a range of ages and abilities. This series finishes with a championship event.  The Dunedin Orienteering Club also run a series of events throughout the year that lead up to Provincial and National Championships. 
History
King's students have had a great deal of success over the years including winning the Senior Boys Secondary Championships, 9 out of the last 10 years. The Cambridge family have been the foundation of orienteering at King's with Ryan Cambridge being selected to participate in the New Zealand squad that competed in Australia in 2009, and Tane Cambridge also having represented New Zealand.
For more information contact: