The programme focuses on maximizing every student's level of ability, to enable participation and inclusion in sports within the school curriculum.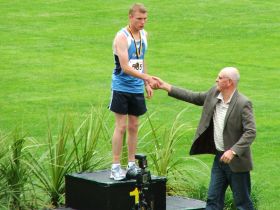 The sports of swimming, athletics and cross country are most popular and done throughout the year, with petanque, curling and golf practised once per year (one term duration). A varied number of sports including soccer, rowing, bowls, hockey, netball/basketball are available through a programme called Wednesday Sport (adapted to suit different abilities).
Competitions
Many of the students are actively encouraged to compete at whatever level is appropriate, from school event days, interschool competitions, Regional and National Secondary School events, the Independence Games to Special Olympics Ribbon Days.
History
Many students gain local and regional titles in their individual disciplines. We are very proud of their exploits and commitment.
For more information contact:
Click here for more information on our Year 9 and 10 Basketball - Sports Performance Programme.